Honey Butter Chips – World's best chips
You can't really argue about the taste of chips because everybody has a different opinion – that has always been my opinion before I tried Honey Butter Chips from Korea. I am sure you can imagine the taste: an intense sweet honey flavor followed by a delicate butter-finish. These chips are a revolution! Why nobody had the idea to produce sweet chips before? This is probably the reason why it is so difficult to buy these chips. In every supermarket they are out of stock and only by having connections to shop workers you have a chance to get a pack. I went to every supermarket I passed and was even the first customer of the day…but I still couldn't find it. Luckily I managed to receive one package from a friend of a friend but the bad thing is that since then I don't want other chips anymore – for this reason it might have been better to never have tasted, because now I am addictive 😀
Even in Japan you can get the japanese version of Honey Butter Chips. I heard that these chips even originate from there. The chances to buy a package is slightly better. After I visited 20 different Family Marts and 7 Eleven convenient stores I finally found 1 pack. The differences in taste between the Korean and Japanese chips are not very big.
In Germany, manufacturers try to imitate this taste with no success but this way new flavours get created that are also worth mentioning: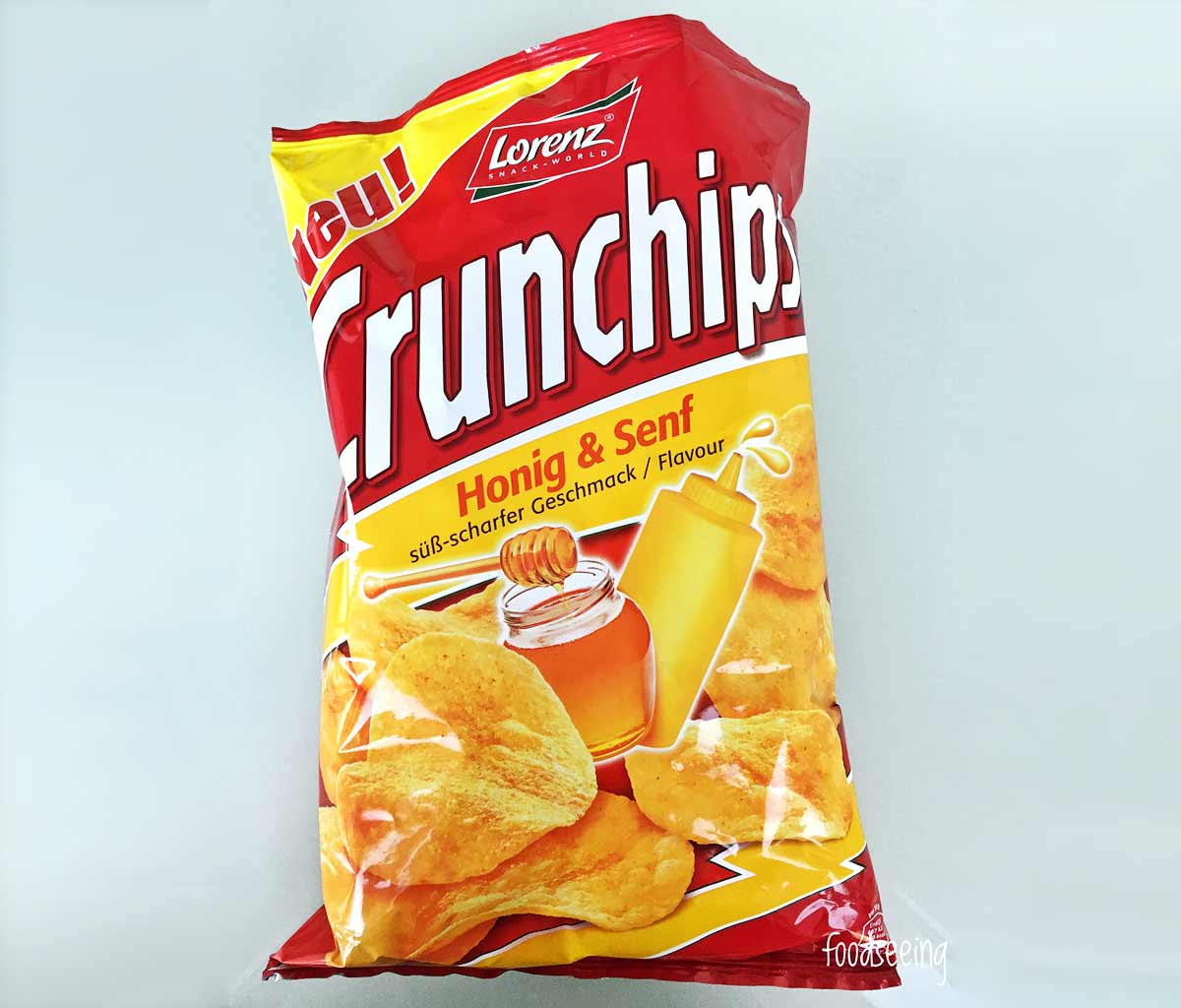 Although Lorenz's honey and mustard Crunchips have absolutely no honey taste, the strong mustard flavour is also worth trying. Anyway, I would recommend to change the name into mustard and honey chips, because the reverse name is misleading.
There are many other flavours in Korea that are different from the western style chips. Another favorite of mine are the following chips. They look like normal french fries but the taste is very different because they are made of sweet potatoes.
I hope that it will be easier in the future to get Honey butter chips, and that a German manufacturer will manage to develop a similar taste. I look forward to try newly developed chip varieties and keep you informed on new trends.