Rating:
(2.5 / 5)
I suppose I'm not talking about fake news when I say that most of the cafes do not scan their customers at the entrance. In order to get inside the Trump Tower it is necessary without a surprise. My first observation: The security staff is clearly in the majority this morning and so it feels like being the only guest entering the Trump Café.
The staff is taking orders at the counter and we decide to start this day with salmon bagle. This choice was not bad but the problem is that the salmon couldn't be found anywhere on the floor by the service employees. I ordered merciful as I am another bagel with whipped cream plus a homemade iced tea. The cream is served in small portions and I coat the bagel with it. It is nice but the whole thing seems more like from the supermarket. The ice tea is still very neat.
The waterfall in the background is quite relaxing, even though the whole building radiates the splendor and pomp of the 80s. Actually all I'm waiting for is Don Johnson in the Miami Vice outfit walking around the corner. I paid 7.8€ or 9€. I am rather lax when it comes to providing correct information as well as Trump does.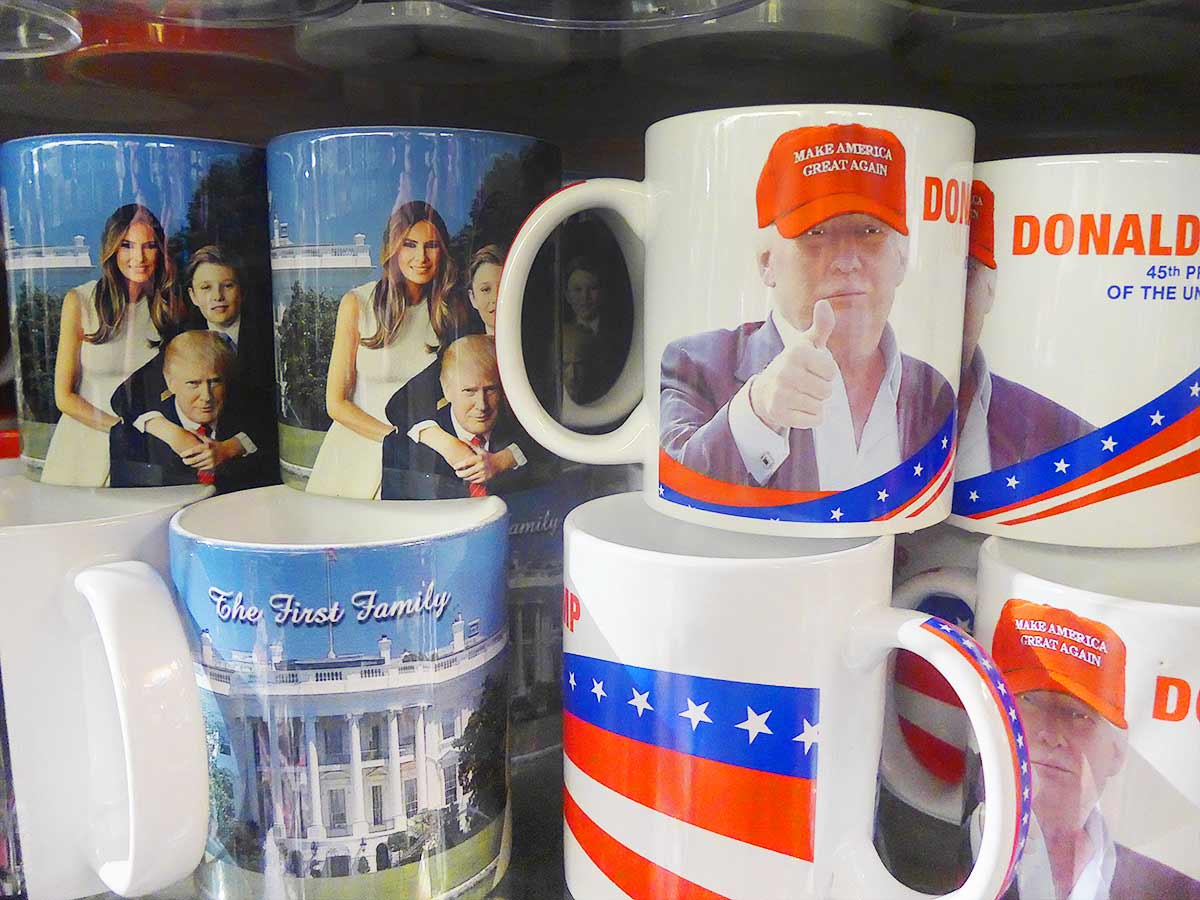 If you still have a few bucks or even sympathy for Trump, you can visit the fan Shop. Whether Trump chocolate or the Trump golf ball collection, Mister President doesn't miss any source of revenue to strengthen his empire. And there is another insight: most of the staff seems to come from Mexico on this day. Maybe the wall is obsolete by now.